Business, Marketing, and SEO with Marketing Smarts Podcast Kerry O'Shea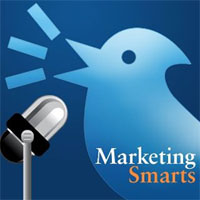 Want to know how Kris Reid got the nickname "Coolest Guy in SEO"? Or why this Brisbane native built and grew a successful company from across the globe in the Philippines and Cambodia?
Maybe you're looking for smart marketing tips from industry experts?
Host of the Marketing Smarts Podcast Kerry O'Shea Gorgone interviews Kris Reid to get answers to all these questions and more. Pick up valuable nuggets on business, marketing, and SEO from two industry experts as they chitchat in this podcast episode.
Who is Kris Reid?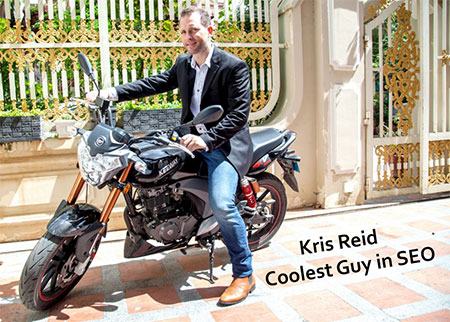 Kris carries many titles, but perhaps the ones he is most famous for are Coolest Guy in SEO and Founder and CEO of Ardor SEO. Perhaps it is because he was able to really find his forte and succeed by stepping into the world of search engine optimisation and digital marketing.
Before becoming an SEO master, Kris was a software engineer who had a budding career in the finance industry. However, like so many others who were affected by the past global economic crisis, he lost his stable job during the hard times.
Sad as that may be, this was the crucial event that would jump-start his big adventure and journey towards business success.
On his road to self-discovery, he travelled and lived in several countries and tried new ventures. While living in Russia, he developed a game and was figuring out how to market it when he stumbled upon backlinks.
As he started to learn more about backlinking, his interest in digital marketing and SEO grew. This interest became even stronger when he discovered that not many people were using these methods to grow their business.
His entrepreneurial guts took over. He started offering backlinking services, then eventually expanded to digital marketing and SEO.
Today, Kris is passionate about providing the best services to his clients. He continues to push himself to dive even deeper into the intricate, dynamic, and ever-evolving world of digital marketing and search engine optimisation.
He loves to read, listen to podcasts, attend events, and network—pretty much do anything that can broaden his industry knowledge and skills.
But his desire to grow also spills into other aspects of his life. Don't be surprised to find this CEO doing the downward dog in sexy yoga pants or chilling like the locals in a sarong as he tours a rural Indian village where an employee lives.
Isn't he just the coolest guy in SEO?
 Who is Kerry O'Shea Gorgone?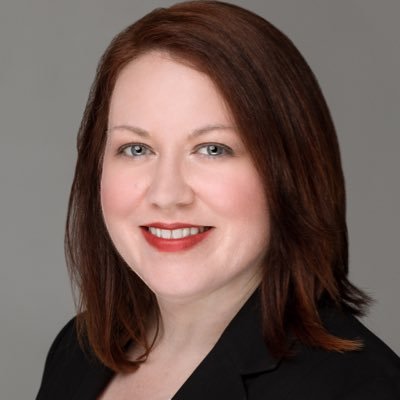 Kerry is a leading expert on the legal aspects of social media, marketing, and PR. She has been featured on NBC Nightly News and CBS Radio. As a licensed attorney who graduated top of her law class, Kerry is one of a select few who are authorities in both the law and in creating effective marketing content and social media.
You can also add author, educator, writer, and speaker to her credentials. In fact, she is a sought-after speaker for major industry events.  
Every week, she produces and hosts the MarketingProfs Podcast called Marketing Smarts. According to their website, each episode features "in-depth interviews with smart marketers from all walks of life" and "delivers actionable insights to help you market smarter".  
Valuable Nuggets from The Coolest Guy in SEO
In her interview with Kris, Kerry gets SEO's coolest guy to talk about his business setup and location, his tips on using digital marketing and search engine optimisation effectively, and how he has grown his company, among other interesting and useful topics.
To give you a sneak peek, here are some of the points they discussed in the podcast.
Where to Set up A Business
As mentioned before, Kris is originally from Brisbane, Australia. But this guy is an avid traveller who visited Cambodia and the Philippines after he lived in Russia for a while. On his travels, he discovered that both places were great for setting up a business.
Cambodia had plenty of expats who could provide high-level skills and were native English speakers, qualities Kris needed from his employees if he wanted to infiltrate the international market.
The Philippines was perfect for starting a new business because the costs were significantly lower. Plus, there was a ready pool of talented and fluent English-speaking Filipinos who could help him get his company running.
What Kris learned is that you have various options when choosing a location for your business. A small capital won't be a hindrance if you are just resourceful enough. Especially when your operations and services are primarily done digitally and online.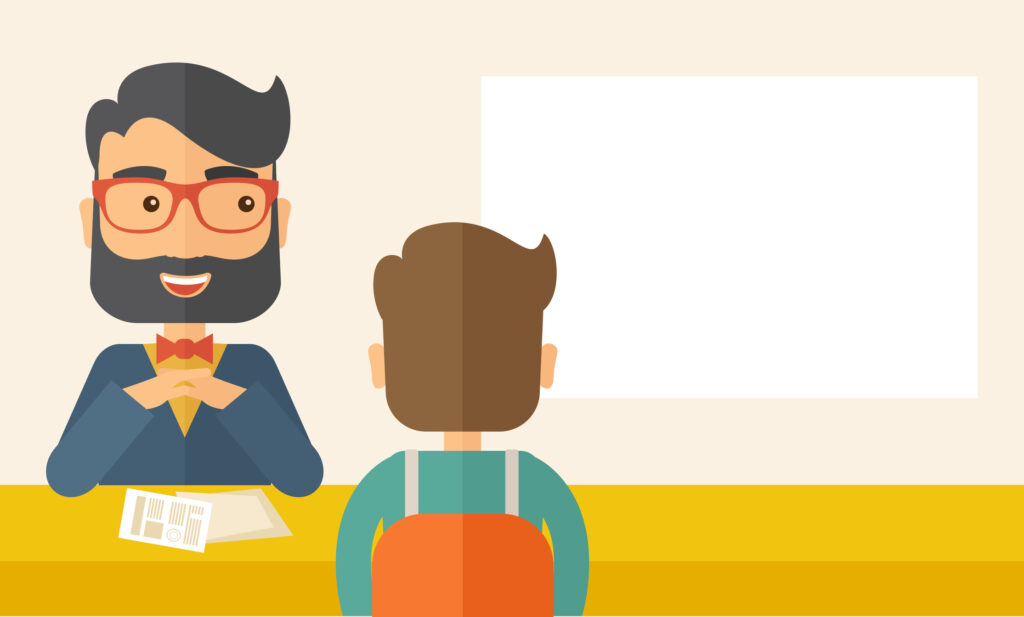 Want to know another reason why Kris is the coolest guy in SEO? He makes a habit of using non-traditional hiring methods. Kerry was even quite surprised when Kris talked about an employee who blew the interview but who he hired anyway because he liked the guy's strong personality and confidence.
With many of his staff working remotely and in various countries with varying time differences, Kris has had to think out of the box when it comes to hiring the right people for his company.
Kerry also wanted to know how Ardor is able to clinch clients from all over the globe. Kris shares how he started acquiring customers from Brisbane then expanded to other places. He discusses the importance of building good relationships with your clients and getting referrals.
This is one of the main services of Ardor. Kris explains how his company helps clients who have competitors that are intentionally trying to ruin these clients' reputations. He talks about the methods which competitors sometimes use and Ardor's strategy in helping you rebuild your reputation.
How to Approach SEO if You're a Newbie
Search engine optimisation covers quite a broad and technical aspect of digital marketing that someone who isn't an SEO expert can become quite overwhelmed. In addition, there are still many businesses who have not heard about optimisation on search engines yet.
Kris provides valuable tips on how to effectively use SEO if you are employing this strategy for the first time. He dives into insightful topics such as choosing the right kind of keywords to target, working out what you want from your website, and setting SEO targets.
Listen to the whole podcast to get all the helpful tips and ideas Kris and Kerry discuss in this episode of Marketing Smarts. You can download it or listen to it on iTunes. Feel free to also subscribe to the Marketing Smarts Podcast via RSS to pick up more insights on how to market smarter.
If you're interested to get to know more about Kris, his tips and techniques, or his company Ardor, just book a date with the coolest guy in SEO.