The podcast industry has exploded in recent years, so much so that there is a funny stereotype of the people who listen to them, which in reality is nearly everyone!
At first, shows were popularly used for entertainment purposes. They have become a popular tool for marketing and a place where many people can gain valuable knowledge and grow.
Do you want to advertise your business, find the best show to sponsor, or get started with your own show? All you need to know about the sponsorship and podcast advertising rates in 2020 is here!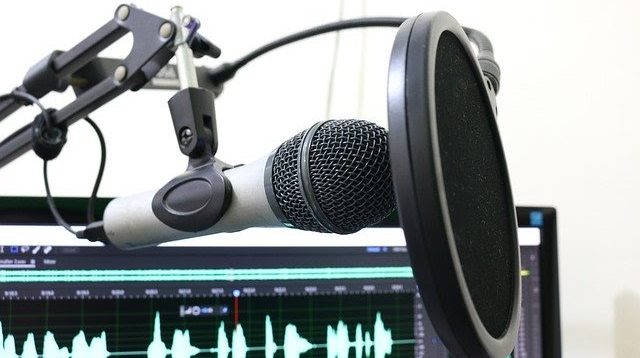 Podcast Sponsorship
Sponsors (company or individual) pay the podcaster to leverage the show's audience as new potential customers for them.
Podcast advertising revenue comes from two sources: host-read podcast ads and radio-style ads. In host-read ads, the podcast host mentions the sponsor's message during the program. Meanwhile, radio-style ads are pre-produced and inserted into the show.
Podcast Listener Numbers
According to statistics by Podcast Insights, the listener number in the US in March 2020 alone has reached 104 million, or 37% of the country's population (threefold higher than the previous decade). 128 million people commute to work via car every day. CNBC reports that the average person spends approximately  5 hours commuting to work each week. Most people spend that time listening to podcasts!
Podcast Niches and Their Rates
Advertising rates for a podcast ad vary greatly depending on your niche. Affiliate sales and podcast ads during the show are the primary sources of income.
The more fans you have, the more you can charge potential sponsors for on-air advertisements.
The podcast industry remains a lucrative niche, with advertisers spending close to $700 million in 2019, according to a report by the Interactive Advertising Bureau (IAB) and PricewaterhouseCoopers (PwC).
The Most Profitable Podcast Niches
It's no surprise that advertising rates for podcast ads vary greatly depending on your niche. Some of the most successful shows report thousands of patrons and earnings of well over $100,000 per month!
According to an article published in Brandastic.com, the top-earning podcasts categories in 2020 were comedy, news, politics, health, business, society, and culture. The Dave Ramsey Show, The Joe Rogan Experience, Chapo Trap House, The Last Podcast On The Left, and Doughboys are top five shows and good examples in this regard.
Podcast Advertising Statistics
According to Forbes, in the first ten months of 2019 alone, 192,000 new shows have been launched.
There are several reasons for this rapid growth. Firstly, the cost is not prohibitively high. Second is the growing popularity of podcasts. In the US alone, over 55% of the population has listened to them, and about 24% of the population listens to podcasts (for instance, sports podcast) weekly. It requires no effort and can be done while you are at home, driving, or jogging.

The Interactive Advertising Bureau (IAB) believes that podcast revenue will surpass $1 billion by 2021. According to an Edison Research study, 54% of fans are likely to try out brands mentioned on shows.
The Atlantic reports that famous podcasters can charge podcast ad rates of $25 to $40 per 1,000 listeners. Meanwhile, research done by Advertise Cast shows that the average ad rates in 2019 amounted to $18 for a 30-second ad and $25 for a 60-second ad per 1,000 listeners.
Price for an ad spot often depends on various factors such as timing, the length of an ad, and podcast audiences. For example, advertisements for a 30-second ad at prime time would cost higher than a 60-second ad later in the evening, when the number of fans drops.
Podcast Sponsorship Opportunities
The truth is, this industry has become so saturated that you can find patrons in literally every niche.
Real Estate
Podcast advertisements in this niche will benefit not only the agents or their firms but also the investors.
Australia
Property Investory – This is Australia's number-one property podcast. It has an average of 4,000 downloads per show. Their podcast ads cost $2,750 for the first month, then $199 for every succeeding month. This rate includes two 15-second radio ads.

Realty.com.au – With 150,000 patrons, this dependable social property network also hosts a show called Property Show, discussing different real estate insights and featuring various properties. Their rates are anywhere from $500 – $4,000 per month. Aside from being featured on their shows, the sponsor's brand can be mentioned on live reads.
UK
Inside Property Investing – This is UK's leading property podcast, with the Landlord Furniture Company as their constant sponsor. Their program has an average of 10,000 downloads per month from an audience.
USA
BiggerPockets – This is one of the top real estate shows in the US. They charge a minimum of $5,000 per podcast advertising campaign.
Joe Fairless's Podcast –This is the world's longest-running daily real estate investing program, focusing on apartment syndications and passive real estate investing.
This show welcomes sponsors for $7,500 – $8,000 per month. Ads that are 15 to 120 seconds long are inserted into the show.
The Master Passive Income Podcast –This show started with 1,300 podcast listeners, but now each episode receives 5,000 – 6,000 fans per month. The podcast advertising rate is $750.
Investing in the U.S. Podcast – A podcast for investors and entrepreneurs looking to break into the U.S. market! The podcast advertising rate is $750 for two 15-second ads for 4 episodes.
Marketing
Many podcasts nowadays are focused on this subject. Let's get to know some of them:
Australia
Small Business Big Marketing – Each week, this show releases episodes that contain marketing tips and tricks suitable for every business. They also interview successful business owners. Their podcast advertising rates are currently not available on their landing page.
THE UK
Craig Campbell's Digital Marketing Podcast –This has an average of 20,000 supporters every month. They post the sponsor's logo at the beginning and the end of every program. Moreover, Craig promotes the sponsor on their blog and social media accounts.
USA
Mixergy – Hosted by Andrew Warner, this is an informative show wherein he interviews prominent entrepreneurs. Two options are available: 30-second ads and 60-second ads. The podcast advertising rate begins at $5,250 for three episodes.
B2B Growth Show – With over 1,500 episodes produced and 3.5 million downloads gathered from all listeners, the B2B Growth Show is the authority on marketing. Each episode receives 1,500 patrons, and the ads cost $150 to $600.
Jamie Turner Live – Jamie Turner is continuously responsible for this show's upward navigation. The podcast gains at least 1,500 to 5,000 supporters every month. Their podcast ads cost $350 per episode and $300 for five episodes or more.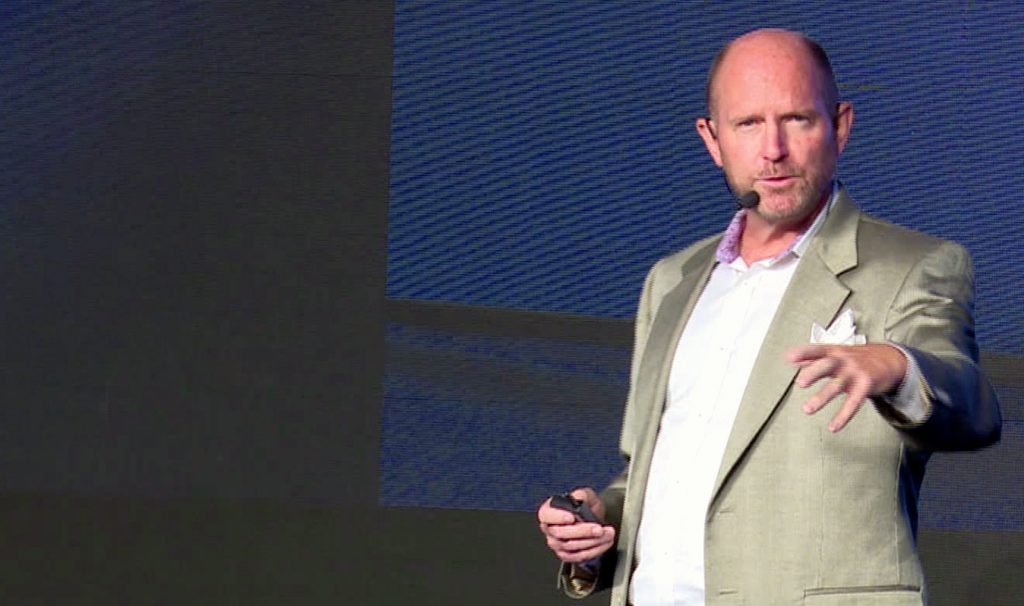 Mitch Russo's Tribe Builders Podcast –When you subscribe to this show, you'll find inspiration and gain strategies to help you grow and succeed in your business.
The show has 20,000 listeners per month. Their rates are $1,500 per month and require a minimum of three months' commitment.
When you become their sponsor, you'll be scheduled for a full interview. Your ads will also be inserted into their blog and social media accounts.
Entrepreneur Effect –They have at least 20,000 downloads per episode. As the sponsor, you'll get 30-second ads on their YouTube channel and their social media channels.
School for Startups Entrepreneurship Radio –The show has a whopping 3 million listeners every month and 150,000 patrons daily. Aside from being featured on their episodes, sponsors will also be mentioned in all of the show's social media accounts.
Other Countries
The Entrepreneurial You –If you decide to become a sponsor, you'll get mentioned on the podcast's episodes, promoted on their social media accounts, and highlighted on their newsletters for $250.
Technology
Since technology is the fulcrum of our contemporary civilization, lots of shows are inevitably focused on this subject. Let us explore some of the biggest ones in this field.
Australia
The Wrap – This is arguably Australia's fastest-growing technology podcast. The Wrap bagged the award for Australia's fastest technology roundup at the 2019 Lizzies, Australia's awards for technology journalism.

The show is run by Pickr, a platform formed back in 2016 with an established reputation in phone comparisons.
THE UK
The Wired U.K. podcast -This is one of the leading technology podcasts in the UK, with many awards. Within just two years, the show now has a total of 95 episodes, with about 20k-30k weekly downloads. Hosted by the famed duo Olivia Solon and Nate Lanxon, this program features interviews in the tech and science space.
THE U.S.
The Tech Guy – This show is hosted by Leo Laporte and his colleagues Jason Howell, Ant Pruitt, and Mikah Sargent. It focuses on the world of smartphones, computers, and holistic internet topics. Their minimum podcast advertising rate is $25,000, which goes for a broadcast quarter.
Accidental Tech Podcast – This podcast is run by three hosts (Marco Arment, John Siracusa, and Casey Liss). It focuses majorly on Apple and programming.
This show deservedly records an average of at least 75,000 downloaders for each show. At present, their sponsorship rates start from $5500.
The Big Web Show – Jeffrey Zeldman hosts this program. Jeffrey picks some of the finest minds from the tech space to come and join him for 60-minute sessions. Each episode can contain a maximum of three podcast ad spots.
How to Get Sponsors for Your Podcast
Once your program becomes popular, the sponsors will directly contact you!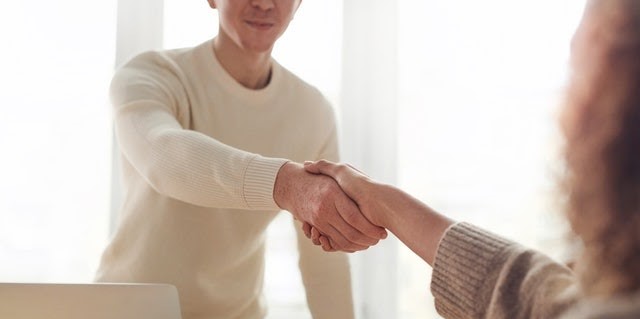 There's no one-size-fits-all approach on how to get podcast sponsors, but there are still some steps that are recognized as "tried and tested." Once your program becomes popular, you won't need to be overly aggressive in finding sponsors, as they will directly contact you.
To start getting sponsors for a podcast, here are some suggestions:
1. Stick to a niche
Be clear about your niche, and focus on finding sponsors who share the same interests as your program. It's essential to keep your podcast advertising strategy consistent.
2. Find a podcast advertising company
You can explore forums where other bloggers and podcasters are hanging out. Ideally, you should find someone with your niche and similar audiences. The average industry rate for podcast advertising is typically calculated per 1,000 listeners.
3. Build an impressive proposal
Get all essential details on hand, such as your niche, patrons, and the number of average podcast industry downloads. Arrange all these into a slide deck so that the sponsors can go through the details smoothly.
4. Use a pitch deck
Include a short introduction and summary of your business plan in your presentation to your potential sponsors for a quick impression. Do a follow-up a week after sending your original pitch if they don't respond quickly.
How to Get Paid for a Podcast
Companies sponsor a show to promote their product and brand for consumers. As a result, the creator gains more followers and earns revenue through podcast ads, and the sponsors will have an increase in sales.
Aside from podcast sponsorships, you can offer your fans online courses related to your niche. If you have products and services that tie in with your podcast's content, you can easily leverage your podcast to increase your sales.
Affiliate marketing is another option. This works by adding a vanity URL to your podcast that leads to a website, product, or service. Each click will be counted as yours and will earn you revenue. You can also sell merchandise or ask for donations from your podcast audience size.
Maybe you're a business owner wanting to learn how much money podcasts make. Or perhaps you're starting a podcasting career with a desire to receive podcast income. You have come to the right place. Ardor SEO can help you with creating strategies that are beneficial to the growth of your business.
Final Thoughts
If you're looking to create more brand awareness for your podcast and make sure that you are tapping into your full potential, contact Ardor SEO. Our team utilizes SEO's best practices to optimize your content and help you craft a clear message for your target audience. Let us show you what's worked for our clients and how we've enabled them to use podcasts to bring in a consistent stream of new customers each month!
In today's world, digital experts are affordable and employ teams of experienced professional IT and content professionals. Our team is a vibrant mix of talented real estate professionals and writers who live, breathe, and create an all-things-real estate. If you find yourself too busy or overwhelmed by the things you must do to soar to the highest visibility to both buyers and sellers in your area, don't be shy - discover real estate SEO experts.