The podcasting world has exploded in recent years, so much so that there is a funny stereotype of the kind of people who listen to them. Which, in reality, is nearly everyone!
At first, podcasts were popularly used for entertainment purposes. But now, they have become a popular tool for marketing and a place where listeners can gain valuable knowledge and grow.
Do you want to advertise your business on a podcast?
Do you want to find the best podcast to sponsor?
Do you want to start a podcast of your own?
Do you want to learn how to monetize a podcast?
All you need to know about podcast sponsorship and podcast advertising rates in 2020 is here!
Podcast Sponsorship
Podcast sponsorship is a relationship formed between an independent creator (podcaster) and a company or individual. What do sponsors do? They pay the podcaster to leverage the show's audience as new potential customers for them. 
There are two common ways on how to advertise on podcasts: host-read ads and radio-style ads. In host-read ads, the host mentions the sponsor's information either at the beginning, middle, or end of the podcast. Meanwhile, radio-style ads are similar to traditional commercials that are pre-produced and inserted into the podcast.
Podcast Listener Numbers
According to statistics by Podcast Insights, the podcast listener number in the US in March 2020 alone has reached 104 million, or 37% of the country's total population. This is more than triple the average number of listeners compared to the past decade.
The study also reveals that some of the top podcast publishers have seen millions of downloads per month during the said period. Now, more business owners are taking advantage of the trend and are using their podcasts to promote products and services.
Statista shows that in the US alone, 128 million people commute to work via car every day. CNBC reports that the average person spends approximately  5 hours commuting to work each week. And how do most people spend that idle time? Listening to podcasts!
Podcast Advertising Statistics
Podcasting continues to be a booming industry. The Interactive Advertising Bureau (IAB) believes that podcast revenue will surpass $1 billion by 2021. The podcasting platform is so effective that, according to an Edison Research study, 54% of podcast listeners are likely to try out brands mentioned on podcasts, especially if they view the host as an authority.
So, how much do podcasters make? The Atlantic reports that famous podcasters can charge a rate of $25 to $40 for every 1,000 listeners. Meanwhile, research done by Advertise Cast shows that the average podcast ad rates in 2019 amounted to $18 for a 30-second ad and $25 for a 60-second ad per 1,000 listeners.
Podcast Sponsorship Opportunities
One of the digital advertising formats that companies use to gain more customers today is podcasting. They are highly engaging and effective in building relationships with listeners. Every listener knows the podcast will bring them value, and they willingly tune in to listen week after week.
Imagine having an audience that seeks you out, ready to listen to your show for an hour, and implement your advice to their life.
There are so many people who listen to podcasts today, and there are a vast number of niche topics specific to what each of us listens to. Do you work in Real Estate? There are podcasts just for that industry. How about Marketing in Australia? There's that too!
Check out our list below of the top podcasts in each niche, and how becoming a podcast sponsor can bring you new clients each month.
Real Estate
Real estate podcasts are helpful for individuals wanting to expand their knowledge of the property business and related fields. Sponsoring these types of podcasts will benefit not only the agents or their firms but also the investors. Check out these real estate podcasts, how much sponsors pay, and what benefits sponsors get.
Australia
Property Investory – This is Australia's number one property podcast. Their sponsors come from big companies, such as Commonwealth Bank, National Australia Bank, and ING Bank Limited. All of their sponsors are listed on an online directory of property professionals, which increases their exposure in the industry. The podcast also uses email blasts to their audience just to promote sponsors.
Property Investory has an average of 4,000 downloads per podcast episode. Their podcast sponsorship cost is $2,750 for the first month. Then, you only pay $199 for every succeeding month. This rate includes two 15-second advertising spots that are inserted directly into the podcast episodes.
Realty.com.au – Australians looking for properties for sale or wanting to list their own house for sale rely on Realty.com.au. Aside from being a dependable social property network, they also host a podcast called "Property Show".  Here, they discuss different real estate insights and feature various properties.
Their sponsorship rates range from $500 – $4,000 per month. These come in different packages. Aside from being featured on their podcast shows, the sponsor's brand can be mentioned on live reads. 
Realty.com.au also uses banner ads on its newsletter for further promotion. The sponsors can also contribute guest blog posts on their website. With 150,000 listeners, you can be sure that your brand will get the recognition you need.
UK
Inside Property Investing – This is UK's leading property podcast, with The Landlord Furniture Company as one of their constant sponsors. Their podcast has an average of 10,000 downloads per month from an audience that is a mix of aspiring and successful property investors and landlords. Because of the host's credibility, it's more likely that the audience will trust him when he recommends a product or service.
Their podcast advertising cost is a more competitive rate than other media formats. Note that they only open up to four sponsorship slots every two months.
USA
BiggerPockets – This podcast is included in the US top real estate podcast list. They have many podcast sponsors, including EquityMultiple and Stessa. Ads for both these companies encourage the audience to sign up on their websites, which makes them a part of their investing community. 
How much do sponsors pay for podcasts on BiggerPockets? As per their website, they charge a minimum of $5,000 per advertising campaign.
Joe Fairless's Podcast – For sound real estate advice, you can never go wrong with Joe Fairless' "Best Real Estate Investing Advice Ever Show." Joe takes pride in managing the world's longest-running daily real estate investing podcast. His program is focused on apartment syndications and passive real estate investing. He even invites guests who are active in the real estate industry to share their success stories.
This podcast welcomes sponsors at $7,500 – $8,000 per month. Ads that are 15 to 120 seconds long are inserted in the podcast's episodes. The sponsors can even be a part of their podcasts through interview segments. The sponsors will also be mentioned in the podcast transcription and episodes' note pages. Additionally, banner ads for sponsors will be included in the podcast's email newsletters.
The Master Passive Income Podcast – Want to be successful in the real estate industry? You'll get valuable information from Dustin Heiner's Master Passive Income podcast. Through this podcast, you' learn how to invest in real estate rental properties. While the real estate investing business can be intimidating, this podcast can help you get started.
Their number of listeners was at 1,300 on the first day, and now it has reached up to 5,000 – 6,000 per month. For only $750, you can sponsor the show and let your brand be known. They typically conduct short interviews with their sponsors and place these segments at the beginning of their episodes. Moreover, they feature sponsors on their newsletter and all available social media accounts.
Marketing
Continuous education is important in the world of business and marketing. Thankfully, many podcasts nowadays are focused on this subject. Get your entrepreneurship knowledge from business and marketing podcasts. Just like any other podcast, this niche also takes advantage of sponsorships.
Let's get to know some marketing podcasts, how much do sponsors pay podcasts, and what they offer in return.
Australia
Small Business Big Marketing – Each week, this podcast releases episodes that contain marketing tips and tricks suitable for every business. They also interview successful business owners. 

For the last three years, they have successfully built a solid base of loyal listeners. That is why sponsoring them is a good idea. Their podcast advertising rates are currently not available on their website, but they assure potential brands their sponsorship availability.
UK
Craig Campbell's Digital Marketing Podcast – When it comes to digital marketing, you'll learn a lot from this show. Craig's podcast is rich in strategies, tips, and tricks about digital marketing and other business-related topics. It has an average of 20,000 listeners every month. The podcast sponsorship packages include posting of the sponsor's logo at the beginning and the end of every podcast program. Moreover, Craig promotes the sponsor on the podcast's different social media accounts.
USA
Mixergy – Hosted by Andrew Warner, this is an informative podcast wherein Andrew interviews prominent entrepreneurs. It has become so popular, that known companies like Shopify, 99 Designs, and LeadPages, have already sponsored it. Sponsorship rates begin at $5,250 for three episodes. 30-60 second ads are inserted either at the beginning or middle of a podcast episode. In addition, a sponsor's details are displayed above the "Comments" section for the audience to easily see them.
B2B Growth Show –  With over 1,500 episodes produced and 3.5 million downloads gathered from all listeners, there's no doubt that the B2B Growth Show is the authority when it comes to business-themed podcasts. You'll find their topics interesting and not just the same, old, boring how to's often found on other shows. Also, they interview people from different industries. Their latest episode is an interview with a vice president of a record label.
They have an estimate of 1,500 listeners per episode. Their podcast serves as a great platform, if you are looking to promote your brand. With a budget ranging from $150 up to $600, your brand can be featured through audio clips on their episodes. A link to your website can also be added to the show's notes.
Jamie Turner Live – Jamie Turner is a jack of all trades, from being a TV news contributor and internationally recognized author to a management consultant. He continuously shares his deep understanding of business, technology, and marketing during his speaking engagements. To further reach more audiences, he hosts a podcast entitled "The Jamie Turner Show". Imagine having easy access to listen to well-respected business leaders just by subscribing to his podcast.
Because of this, the show gains at least 1,500 to 5,000 listeners every month. If you're looking for a podcast to sponsor, their program is available. Their sponsorship rates cost $350 per episode. Should you want to be featured for five episodes or more, you only need to pay $300 per episode. 
Sponsors will be recognized by the podcast's followers right away because they place sponsors on their videos as thumbnails. Although the podcast doesn't have social media accounts, your brand is still guaranteed to be promoted among the podcast's audience and to those who follow Jamie.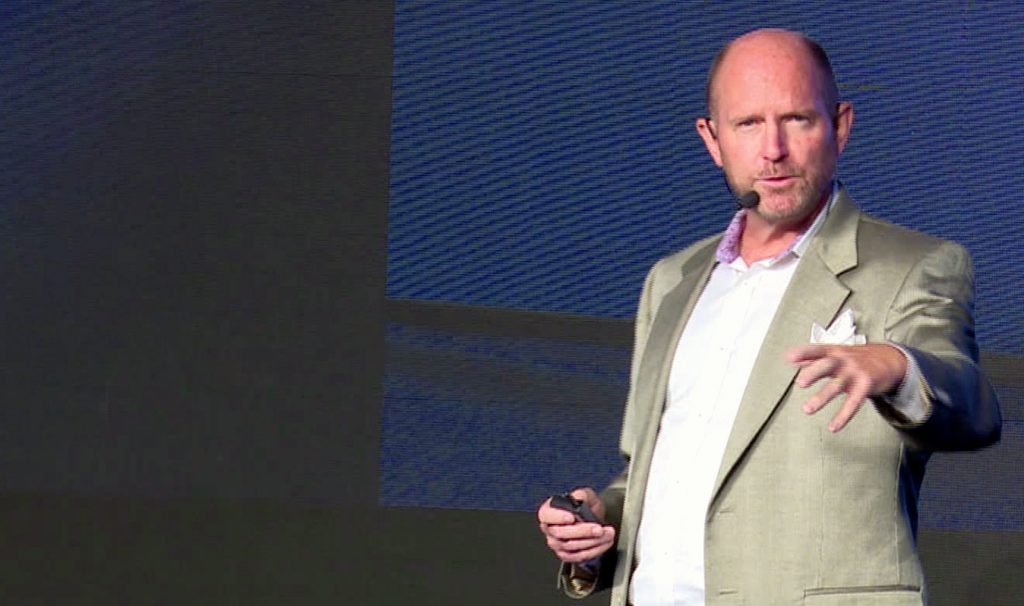 Mitch Russo's Tribe Builders Podcast – Starting out with building a software company in his garage, today, Mitch Russo has become one of the most respectable names in the world of business. He has a lot of experience, from being a CEO advisor to surviving the 2008 stock market crash. Because of his dedication to helping others succeed, the "Tribe Builders Podcast" was born. Rest assured that when you subscribe to his podcast, you'll find inspiration and gain strategies to help you grow and succeed in your business. 
The "Tribe Builders Podcast" has 20,000 listeners per month, making it ideal for podcast sponsorship. Their sponsorship rate costs $1,500 per month and requires a minimum of three months' commitment.
When you become their sponsor, you'll be scheduled for a full interview, where you can discuss your brand and how it can benefit its users. Of course, sponsorship ads will also be inserted in their episodes. Furthermore, you will be featured on their Facebook, Instagram, LinkedIn, and Twitter accounts.
Entrepreneur Effect – This is the best place if you're looking for informative digital marketing guides. Their topics include strategies for positioning, pricing, and more. Surely, their content is not only interesting but also thought-provoking and practical. Their podcast statistics show that they have at least 20,000 downloads per episode. 
When you sponsor this podcast, you'll get two 30-second spots on their YouTube channel, be featured on their social media channels, and be mentioned in their emails to their subscribers.
School for Startups Entrepreneurship Radio – Whether you're already managing a business or planning to start one, don't miss listening to the "School for Startups Entrepreneurship Radio." The host, Jim Beach, is a very successful individual with a business that is currently operating in 39 states and three countries and has a revenue of $12 million in annual sales. He mostly teaches international business and continues to impart knowledge through his podcast.
Jim's podcast has a whopping 3 million listeners every month and 150,000 listeners daily. Companies such as Loomly, Wealth Within, and BombBomb, have already sponsored the show. Aside from being featured on their episodes, sponsors will also be mentioned in all of their social media accounts and their weekly emails to subscribers.
The podcast offers three different sponsorship packages, so you can choose which one suits your budget.
Other Countries
The Entrepreneurial You Podcast – Jamaican coach and inspirational leader, Heneka Watkis-Porter, is here to help you jump-start your business, whatever type it may be. Through her podcast, which is dedicated to all types of entrepreneurs, you'll learn about many things related to running a business. Aside from this, Heneka also discusses topics related to daily life.

Should you decide to become a sponsor, you'll get mentioned on the podcast's episodes, promoted on their social media accounts, and highlighted on their newsletters. All of these are available at $250 per episode.
How to Get Sponsors for Your Podcast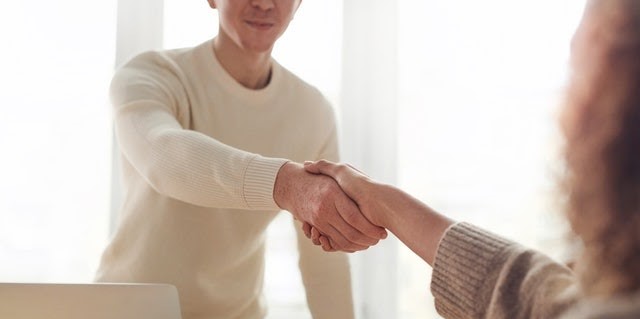 There's no one-size-fits-all approach on how to get podcast sponsors, but there are still some steps that are recognized as "tried and tested." Once your program becomes popular, you won't need to be overly aggressive in finding sponsors, as they will directly contact you.
To start getting sponsors for a podcast, here are some suggestions:
1. Stick to a niche
Be clear about your niche and focus on finding sponsors who share the same interests with your program.
2. Do your research
There are many ways you can find advertisers for podcasts. For one, you can check out the ads used on blogs and other websites to see if they are related to your niche. You can also explore online community groups or pages. Another fail-proof strategy is to listen to other podcasts with a similar niche as yours and approach companies who sponsor them.
3. Build an impressive proposal
Put your best foot forward by creating a proposal that will showcase your flair and personality. Get all important details on hand, such as your niche, listeners, and the number of average podcast downloads. Arrange all these into a slide deck, so that the sponsors can go through the details easily.
4. Use a pitch deck
How to pitch paid sponsorships? Include a short introduction and summary of your business plan in your presentation to your potential sponsors for a quick impression. Do a follow-up a week after sending your original pitch if they don't respond quickly.
How to Get Paid for a Podcast
So, do podcasts make money? Absolutely! As previously stated, companies sponsor a podcast to promote their products and services. As a result, the podcast creator gains more followers and earns revenue through podcast advertising rates. At the same time, the sponsors will have an increase in sales and establish a name on the market.
Aside from sponsorships, you can offer your listeners online courses related to your niche. If you have products and services that tie in with your podcast's content, you can easily leverage your podcast to increase your sales. 
Affiliate marketing is another answer to the question, "how do podcasts get paid?" This works by adding links to your podcast that point to a website, product, or service that you are promoting. Each click will be counted as yours, and will earn you revenue. You can also sell merchandise or ask for donations from your listeners.
Maybe you're a business owner wanting to learn how much money podcasts make. Or perhaps, you're starting a podcasting career with a desire to receive podcast income. You have come to the right place. Ardor SEO can help you with creating strategies that are beneficial to the growth of your business.
So, you know you need to sponsor a podcast to quickly grow your business, but how do you get the most out of that sponsorship? Let us show you what's worked for our clients, and how we've enabled them to use podcasts to bring in a consistent stream of new customers each month!