Any competent SEO professional will attest to the importance of conducting reliable research.
Such research can mean the difference between having a website that drives in waves of traffic and having a website whose pages only appear on the 10th page of Google's SERPs. 
Good research can also grant you insight into your competitor's SEO tactics, enabling you to adjust said tactics to your own business's benefit. 
The thing is, even SEO professionals can only do so much on their own. When their limits are reached, SEO tools are thrown into the ring to scale research capabilities and deliver greater insight into how to grow your business. 
SEO Research is More Than Just Keyword Research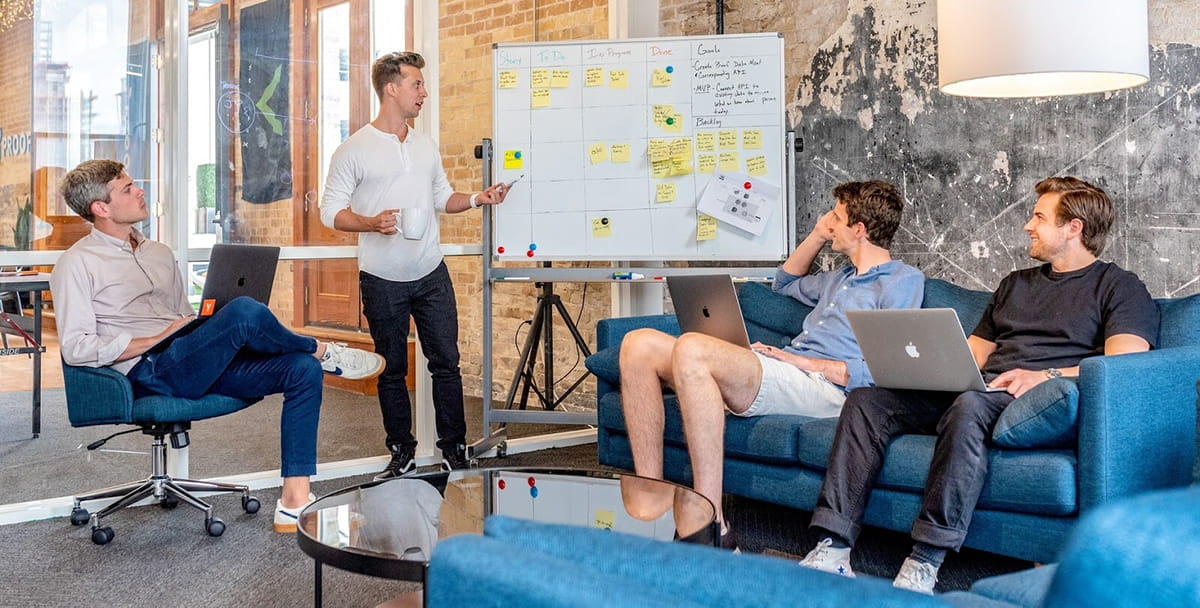 If you Google "top SEO research tools," the first page will almost certainly be filled with posts explicitly related to keyword research tools.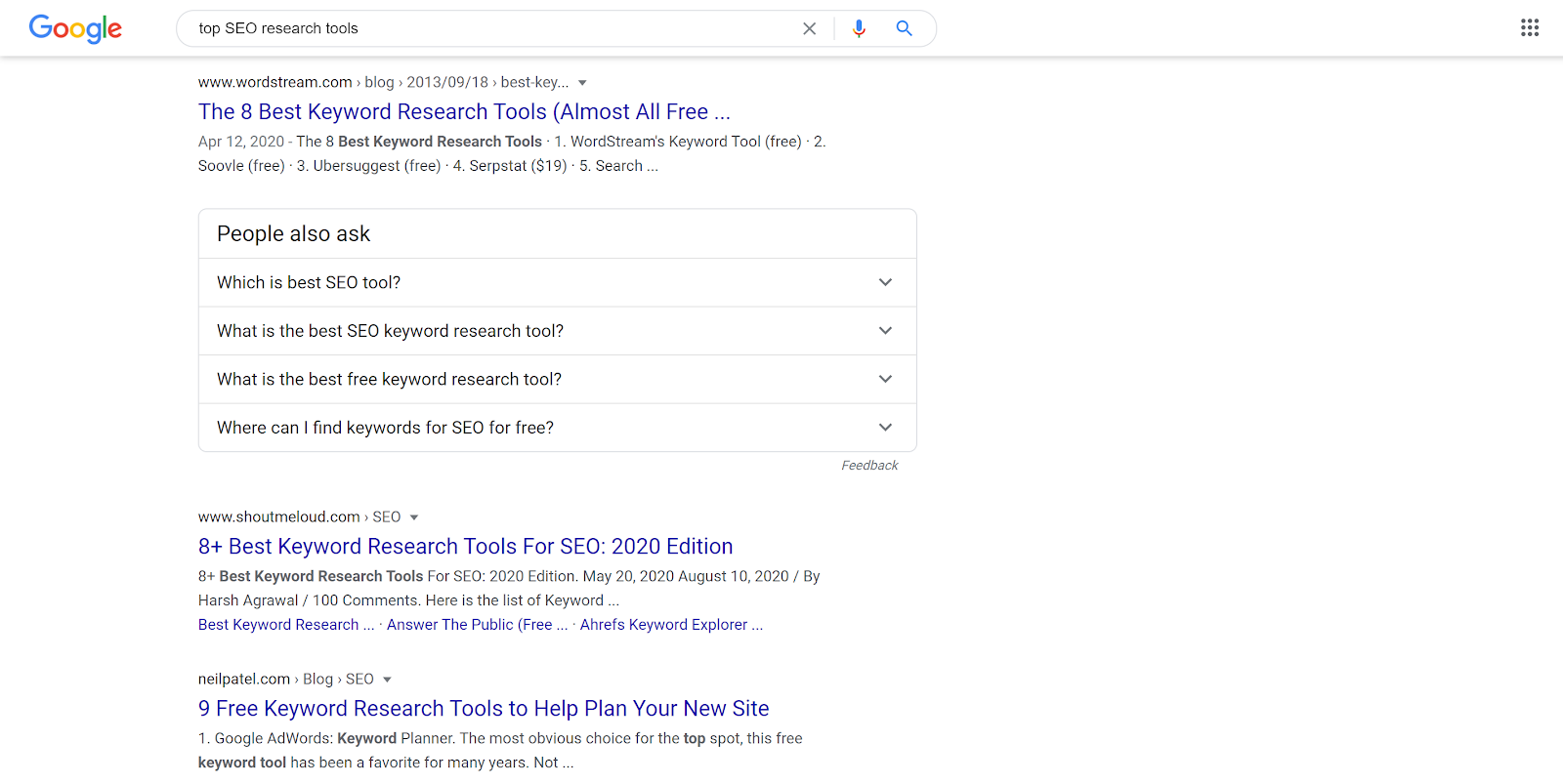 While keyword research tools are certainly important, the tools we'll be covering in this article will be far more robust than things like Keywords Everywhere or KWFinder. 
From the SERP shown above, you might get the impression that SEO tools only relate to keywords. 
Back in the early days of SEO, research might have been all about finding the right keywords, but as Google has become more sophisticated, so too have the tools we use to understand it. 
Nowadays, SEO research is multifaceted, so the tools you use to improve your rankings should be equally comprehensive. The tools below are great examples of what you should look for in a powerful SEO research tool. 
Ahrefs 

If you've ever searched for educational content related to SEO, you've likely come across Ahrefs before. Online business owners and professional SEOs alike have been using Ahrefs for years to improve their websites and rankings. 
Regardless of whether you need information related to on-page SEO or technical SEO, Ahrefs has something for you. It's starting price is $99/month (if not included in the cost of your SEO agency's work). 
Let's dig into some of the tool's primary features: 
Site Explorer
With site explorer, you're able to examine any website to unveil useful information about their top pages, traffic, and backlink profile. These ideas might inspire you with insights that enable you to improve your website. You can filter the reports by time-scale and country to more granular information if desired.  
Content Explorer
Ahref's content explorer empowers you to scrape the web for places where a chosen topic/keyword is mentioned. Its selection of filters lets you narrow down your searches to fit your needs if broad results don't deliver what you're looking for. 
You can also view the topic mentions based on pages, authors, or websites. 
Keyword Explorer
Ahref's keyword explorer is among the best out there. 
You can not only find thousands of keyword ideas and suggestions, but you can also discover each keyword's volume, traffic, cost-per-click, difficulty score, and so much more! 
Having these extra insights about your keywords is necessary if you intend for your research to be thorough. 
What does that mean?
For example, a keyword with a high volume might seem reasonable to use for a page, but if it has a high difficulty score, you may only get a fraction of that volume. In that situation, your best bet would be to go for a similar keyword with a smaller volume but with a lower difficulty score, which would be easier to rank highly for. 
Learn more by visiting Ahref's website, where you can find more information related to their other tools. Depending on what CMS you use, whether that be WordPress or Wix or some other popular website builder, you may be able to use Ahref's SEO plugin. 
SEMrush

SEMrush emphasizes its ability to provide you with competitive intelligence with its online suite of SEO tools.  
It's among the most popular pieces of software in the SEO world—and not without good reason. The tool's capabilities range from being able to set up backlinking campaigns to hiring writers for your content strategy, all within their online interface. It's starting price is $99.95/month. 
Let's take a look at some of its primary features: 
Traffic Analytics 
With SEMrush's traffic analytics feature, you'll be able to the current leaders in specific keywords and topics, measure the ratio between mobile and desktop user engagement, and discover any website's performance metrics. 
You can even analyze the traffic journey of a website to pin-point the channels that are best serving any particular company. 
Organic Research
This feature is dedicated to giving you as much information as possible about relevant keywords in your given niche. 
It empowers you with the ability to discover your organic competitors, identify keyword positions on SERPs, and even observe position changes for your domain. 
Backlink Analysis
Conducting research for backlink campaigns is notoriously time consuming, so much so that some SEO Agencies make backlink services their primary offering. 
SEMrush's backlink analysis feature lets you gather data about any website's backlinks, enabling you to discover which authoritative websites are referring to them. 
You can sort the backlinks by their different types, explore inbound and outbound links, and so much more. 
Discover more by visiting SEMrush's website. There you'll learn about the rest of their SEO tools and additional marketing capabilities. 
Spyfu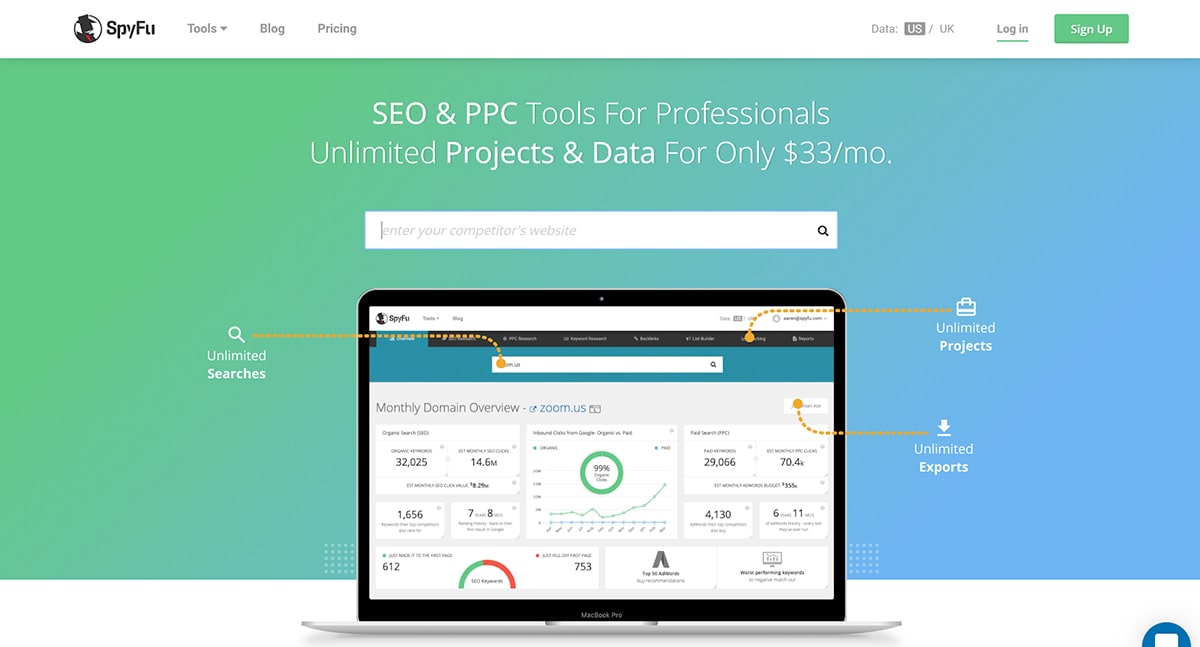 As the name suggests, Spyfu's selection of SEO tools focuses on giving you an advantage over your competitors by being able to 'spy' on their activities and capitalize on your findings. 
It also champions a friendly user interface, making it one of the easiest to use SEO tools out there. 
It should be noted that, when it comes to the SEO game, Spyfu is the newest player on the field compared to SEMrush and Ahrefs, and as such, it's also less robust than the previous two we've covered. 
The starting price is $33/month on their annual plan and $39 month-to-month, so it's definitely the cheapest of the tools mentioned in this article. 
Let's take a dive into Spyfu's primary SEO features: 
SEO Competitor Analysis
With this feature, you can discover which sites are your primary SEO competitors, quickly identify newcomers who are starting to rank for your main keywords and measure your competitor's keyword worth based on click volume. 
SEO Keyword Analysis 
Spyfu's SEO keyword analysis feature is fairly standard. You can use it to generate and export lists of organic keywords that you're business wants to rank for, with which you can use to optimize your on-page content. 
Domain Comparison
Your competitors, especially ones who are veterans to the SEO game, more than likely rank for keywords that you also want to rank for, but were simply unaware of. 
Shed light on your blind spots with Spyfu's domain comparison feature. You can use it to find out what keywords several of your competitors share in common, which keywords you rank for that your competitors don't, and more. 
If you're interested, feel free to check out Spyfu's other tools by visiting their website. 
Get Ahead of Your Competitors with Ardor SEO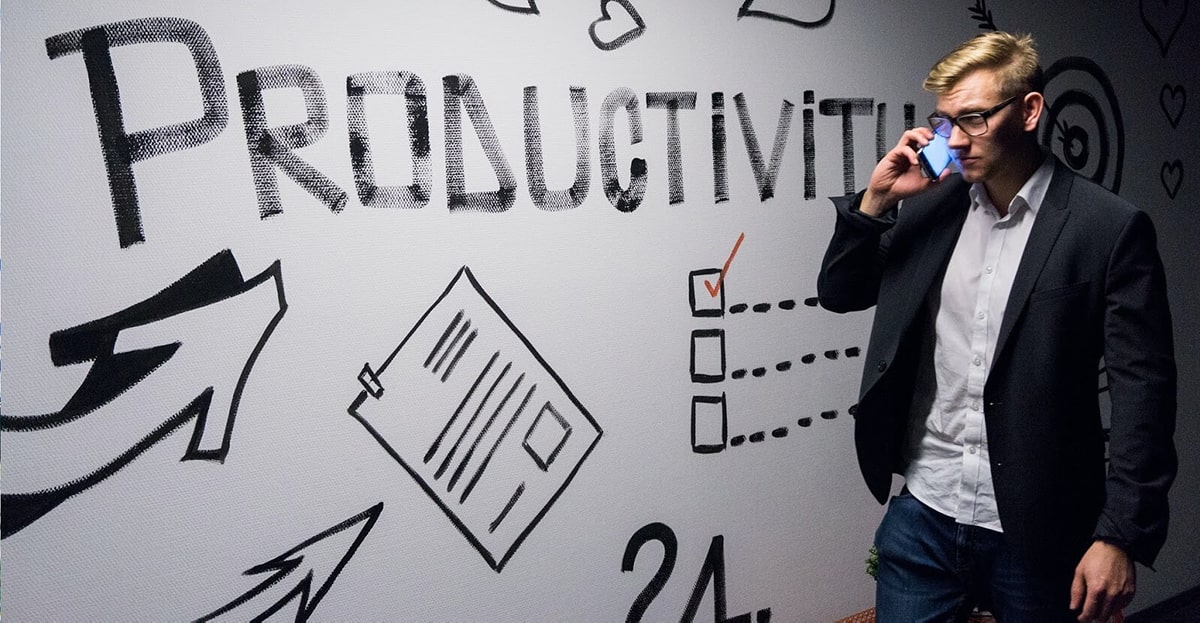 Ultimately, SEO is about boosting your website's credibility and driving traffic to your site to help your business become more and more of an authority in your specific industry. Websites that aren't optimized for SEO simply don't reach as many people. 
That being said, it isn't difficult to understand why many business owners don't work on SEO until they have to: even when you have impressive tools in your hands, it's still complicated, constantly evolving, and a lot to deal with on top of your day-to-day business operations. 
What works for SEO now may change depending on what algorithm update Google decides to run with next year, and website owners are often left playing catch up, picking up the pieces of their old SEO strategy with the hope that they won't have to start from square one.
That's one of the reason's Ardor SEO exists, and our success with helping website owners like you is the reason we've been able to continually improve the authority of our own website and brand. 
Our team is full of individuals who are knowledgeable of SEO best-practices and who are practiced in adapting to the ever-changing landscape that is SEO, all so that you don't have to. 
Start today to get ahead of your competitors, become an authority in your niche, and do so while spending less time on your website and more time on running your business.