SEO Training #1: Keyword Research
Did you ever wonder how to find the keywords that your customers are searching for?
This little training will show you what keywords are, how to find your target market and their niche market and how to perform keyword research that will get you in front of your customers.
What are keywords?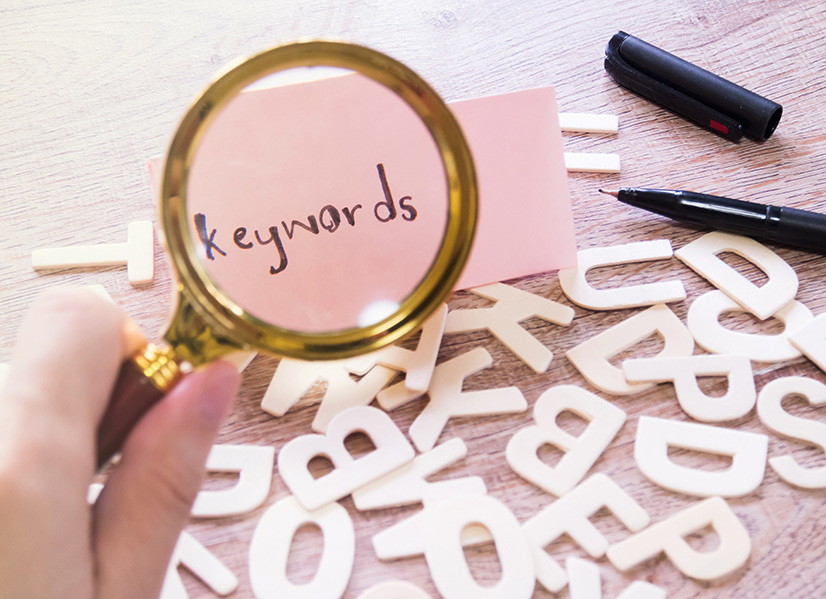 Keywords are the words or phrases people type into search engines like Google, to explore a particular niche or get answers to their questions. These are also called "search queries".
What is Keyword Research?
Keyword Research is a process of finding these search queries, keywords that a target market could be searching for while taking into consideration the competition, and if those people are looking to spend money or not.
Basically, we are compiling all of the keywords we think we or our client could or should rank for in the search engines.
Understanding Your Target Market
The first step of keyword research, even before touching any tools is understanding our target market. What is a target market? A target market is a community of people who share a common interest in a particular subject or activity. Often these communities have their own language of made-up of terms or acronyms they use frequently. We need to find out: What are they like, what do they like to do, what could they be searching for? These are important questions to ask yourself when you are trying to set up a persona for your keyword research.
For example, your target market could be "dog owners", one of their area of interest is "dog jeans" and their market language could include: "doggos" which means dogs, "puppers" which means puppies, and "woofers" means bigger dogs. You can see that your target market has its own language, and could be searching for "jeans for medium doggos", which without knowing your target market, you wouldn't know.
Understanding Their Niche Market
Next, we need to understand their niche market. A Niche is a subset of a market that relates to a specific topic. For example, our market is "dog owners", and let's say their niche market is "dog apparel".Now dog apparel has sub-niches like "dog socks", "dog jeans", "dog hats", which we all need to uncover if we want to do thorough keyword research.
Picking out what type of Keywords you want to find
Now that we know our target market and their niches, we will have to decide what kind of keywords do we want to go after. There are two types of keywords that we can choose, one is short tail the other is long tail.
Short Tail
Short tail keywords are generally shorter, have a higher search volume, but at the same time, usually have a higher competition as well. An example is "buy dog jeans".If we have a strong, established website, we want to go for these keywords primarily.
Long Tail
A long-tail keyword is much longer, have a lower search volume, have lower competition, but at the same time, usually, they convert better, because they are much more targeted. An example is "red dog socks that stay on".If we have a smaller website, which is not yet established, we want to go for these types of keywords.
Picking out what type of Search Intent you want to fulfill
Now we need to decide, what type of search intent we would like to fulfill. Google is always trying to answer search queries as best as possible and is able to recognize the intent of the search too. A keyword can be an informational, navigational, transactional, and commercial investigation.
Informational
Informational intent is when the searcher is looking for information. This might be an answer to a simple question like "how do dogs pee?" or something that requires more in-depth answers, like "how do dogs interact with each other?".These keywords usually have informational modifiers in them like who, what, where, why, when. These people are not looking to buy anything. But these keywords can make us money if we for example use a lead magnet and get subscribers.
Navigational
Navigational intent is when a searcher is looking for a specific website, they already know where they want to go, but it's just easier for them to type it in Google and get to it a quick way, like "Facebook".
Transactional
Transactional intent is when the searcher got their wallet out and is ready to buy. These are the best type of keywords to go for, as they have the highest conversion rate. These keywords can be like "buy dog jeans".
Commercial Investigation
Commercial Investigation is when a searcher is in the market for a specific product or service, but they are just not ready to buy yet, they are looking for the best solution for them. These keywords are like "best dog jeans" or "best tennis balls that don't disappear"
Picking out what type of Search Intent you want to fulfill
Now that you have all of this, you can actually start the simplified keyword research process, which is going to like the following:
Get as many keywords together as you can, by doing keywords research and reverse engineering competitors
Refine this list of keywords that you have, remove the ones you don't want to target or are not relevant
Order these keywords into categories
Do whatever you want with these keywords. Make a content plan, use them for pages on your website! The possibilities are endless!
Free Keyword Research Tools You Can Use
I'm not going to go into detail of performing keyword research, because that would take a whole article, but here are some free tools, that you can use without spending a dime, to collect these keywords:
Google Keyword Planner: This is a free tool from Google, but if you don't have a running Google Ads campaign, you will only see estimates of search volumes. Nevertheless, it's a good tool if you wouldn't like to spend any money and it's accurate.
Answer the Public: Answer the Public finds questions, prepositions, comparisons and related searches. It's good if you want to expand on your content more.
Keyword Surfer:

Keyword Surfer actually is a browser plugin that you can install and it will show a neat little box at the right hand side of your screen, whenever you search for something.

It always shows a few related keywords, with search volume.

(Best Paid Tool) Ahrefs:If you have the money, the best tool which i personally use and can recommend is aHrefs. It's got a nice design, is easy to use and you can find any keyword you want with it, and also reverse engineer your competitors keywords at the same time.
Now you know what keywords are and how to do a simple keyword research. Now go out there and gather some keywords!
Get in front of your customers now!